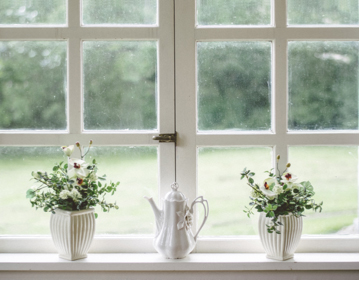 You're Ready For A New Window Installation Gloversville When This Happens
Windows are the kind of thing that we really don't think about until we have to – and by that point, it's usually too late. Next thing you know, you're standing in a freezing cold house, cursing yourself that you didn't act sooner. 
Well, there are certain ways to spot the need for a Gloversville Window Installation before it gets to that point. Check out our telltale signs below. 
You're Feeling The Chill
Is your house feeling a little colder than usual? It can sometimes be hard to spot, but if you're feeling a little chillier than normal, it could be because your windows are starting to let in a draft. When this happens, it's time to call Window Installation Gloversville. 
Take a second to stand by each of the windows in your house, ideally on a windy day, and feel for any drafts. If you notice them, call an expert.

Your Gloversville Window is Warping
We don't tend to spend a lot of time looking at our window frames, but we would invite you to do just that. A telltale sign that Window Installation is due is a warped frame. 
Frames that look misshapen, curved, or bumpy in any way could be on the way out. When this happens, the next step is a seriously drafty house and a big job on your hands. 
Your Energy Bills Are Through The Roof
When winter rolls around, the heating bill tends to go up – but it can pay to compare it with previous years because if you're spending noticeably more cash on your energy bills, it could be down to your windows. 
Heat can escape through windows very easily, and when they're past their prime, your house could be going from hot to cold fast – leaving you having to pick up the slack and pay through the roof. When that happens, Window Installation might be round the corner. 
The Bottom Line
You might be taken by surprise when it comes to window replacement, but with these top tips, you'll be able to keep them functioning and healthy for years to come.
Window installation is a big job, and it's best left to the experts. For 518 Window Installation, call 518 Renovations today. Their expert team provides services for Window Installation Gloversville, Window Installation Johnstown, Window Installation Broadalbin, Window Installation Mayfield, Window Installation Fonda, Window Installation Amsterdam, and 518 Window Installation Fulton County. Get in touch now.