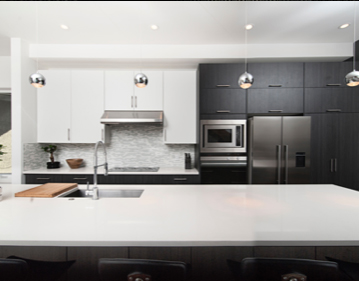 Read This Before Your 518 Kitchen Remodel:
2022 is a new year – the perfect time for a 518 Kitchen Remodel. However, deciding that it is finally time to remodel is the easy part for a homeowner. Truthfully, even the most well-planned remonavation is stressful. There are a variety of unexpected issues that may arise to hinder your project, like contractor or building concerns. 
Luckily, 518 Renovations has gone ahead and created this list of our 3 kitchen renovation tips. Check out this list before starting your renovation to avoid any 518 Kitchen Remodel snags:
Specify Your 518 Kitchen Remodel Needs 
The average homeowner spends significant amounts of time in their kitchen, meaning a kitchen renovation is a project that should reflect your needs for the space (though the perfect remodel addresses needs AND wants). 
Have you ever spent time in a rook that doesn't flow well? Too much emphasis on the aesthetics of a renovation can leave the homeowner with a fantastic looking space that does not suit your needs.  What is lacking in your current space? Likewise, what are the changes that could make your life easier? Ask the people that spend the most time in your kitchen, your spouse, children, close friends, etc.

Look For Simple Ways To Save Money
DIY projects like making cabinets, countertops, etc. from repurposed material can be a fun, easy way to save. Not only do you get a fun project, but you can reinvest the saved money into other renovation elements. Use Google, Youtube, etc. to find relevant articles and videos – you will find an endless supply of money-saving, diy kitchen remodel ideas.
Don't be afraid to buy used appliances. Many used appliances have been replaced simply because the homeowner wanted something new, not because the appliance is no longer functional! Use social media to locate used goods in your area. Also, ask around, you may be surprised by the results.
Make Your Space Functional/Usable 
Together with your contractor, make a plan that addresses the safety needs of your new kitchen, including any necessary alarms, ventilation, etc. In fact, use this post as a reminder to look at your current alarms, batteries, etc. in your present kitchen.
Usability is the main priority for a kitchen renovation, not only making sure you have what you need but also avoiding additions that you know won't be used often. This doesn't mean you shouldn't seek to beautify your space, rather the look of the space fits the functionality (and not the other way around). Create a plan with your contractor to ensure your 518 Kitchen Remodel is both beautiful and usable! 
The Bottom Line
Renovating a 518 Kitchen often includes surprise interruptions! Use this list to make a renovation plan and reduce your headaches!
The best way to ensure a perfect kitchen remodel is to hire the best team! For the best 518 Kitchen Remodel, call 518 Renovations today. They provide Kitchen Renovation and remodeling for Kitchen Remodel Gloversville or Kitchen Remodel Johnstown, Kitchen Remodel Broadalbin or Kitchen Remodel Mayfield, Kitchen Remodel Fonda, Kitchen Remodel Amsterdam, and all the way to 518 Kitchen Remodel Fulton Country. Get in touch now.