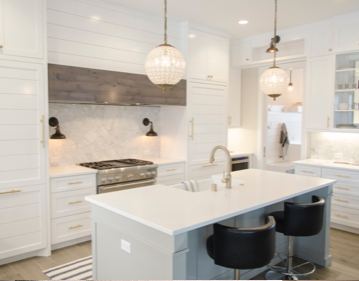 3 Tips For Remodeling A Johnstown Kitchen 
Those who have remodeled a kitchen will tell you it is no small job. Unexpected problems lead to more financial commitment, and strain with contractors – your 518 Kitchen Remodel could become a headache if you are unprepared. 
518 Renovations has gone ahead and created a short list of essentials to bear in mind  when embarking on a Johnstown Kitchen Remodel. Check out these top tips:
Repurpose or Buy Second-Hand
New appliances and furnishings can quickly rack up quite a price. For your Kitchen Remodel, shop around for wood that you can repurpose for countertops – Youtube is a great resource, check out videos. Not only can you save money, but you also have a fun, relatively simple project. It is not difficult to find well-functioning, second-hand appliances in your area if you know where to look. Search Craigslist or Facebook to find second-hand appliances such as ovens or refrigerators.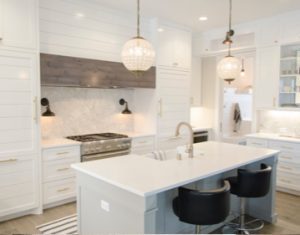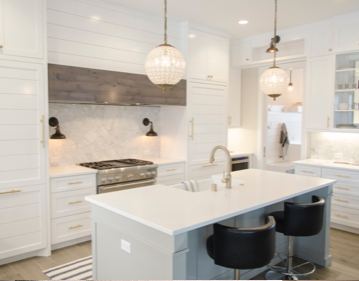 Focus On Form AND Function
Make sure your Johnstown Kitchen Remodel does not come from a solely aesthetic place. Ask yourself: is this new space going to suit my everyday needs? At the end of the day, a kitchen is one of the most high-traffic areas in the home – do not forget to make the space usable. The ideal kitchen has space to function as both a work and living space!
Remember The Essentials
With so many elements of a remodel to focus on, homeowners often overlook important things  like ventilation or fire escapes. In a practical space like a kitchen, these essentials must be at the forefront of a remodel. Consult your contractor about different safety aspects of your new kitchen to ensure your Johnstown Kitchen Remodel results in the safest space possible.
A friendly reminder: go ahead and check the current fire and smoke alarms in your cooking space today!
The Bottom Line
A kitchen remodel is certainly not easy, but these 3 tips can help you achieve your ideal kitchen. 
The best way to ensure a perfect kitchen remodel is to hire the best team! For the best 518 Kitchen Remodel, call 518 Renovations today. They provide Kitchen Renovation and remodeling for Kitchen Remodel Gloversville or Kitchen Remodel Johnstown, Kitchen Remodel Broadalbin or Kitchen Remodel Mayfield, Kitchen Remodel Fonda, Kitchen Remodel Amsterdam, and all the way to 518 Kitchen Remodel Fulton Country. Get in touch now.