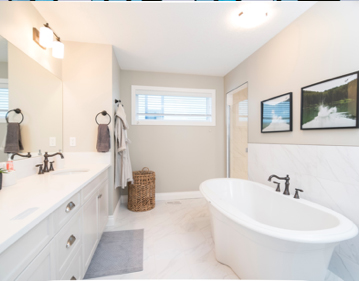 When Is It Time For A Bath Remodel For Your Gloversville Home?
Your bathroom can make or break your home, but despite this, it's easy to forget about it and just leave it as it is.
Sometimes, however, you could need a 518 Bath Remodel, and not even know it. So how do you know when it's time to get it remodeled? Well, we've done the hard work for you. Check out our top tips below. 

It Feels Tired And Dated
The biggest clue that a Gloversville Bath Remodel is something that you'll need pretty soon is, predictably, how it feels. Simply put, do you like it anymore? Or does the very thought of it cause you to shudder and wince? 
Going on instinct is the best way to suss out whether you need a bath remodel or not. Chances are, if you're wanting one, you need one. 
You're Selling Up
Remember: any renovation work you have done on your house isn't just for you – it'll also benefit the people who live there afterward. And if you've been in a home for a longer period of time, a Bath Remodel in Glovesrville could be exactly what you need before you start to consider putting your home on the market. 
Think about it: if you were buying a home, would you prefer to go for one that needed a ton of work, or one that didn't? A bath remodel can not only add value to your property, but it'll make it much easier to sell, too. 
Things Are Going Wrong
Sometimes, it's the little things. Maybe a trusty peg has started to come loose, or the tiles are a little chipped. Or maybe your shower head has become a little unreliable. 
If things are starting to deteriorate in function, it could be time for a Bath Remodel. There's no reason why you should live with things that don't work!
The Bottom Line
Bathroom renovation can be a huge job, and you may not even know you need it – but with these telltale signs, you'll be able to suss out exactly whether you need a Bath Remodel for your Gloversville Home
To speak to the best in the business for a 518 Bath Remodel, call 518 Renovations today. They provide services for Bath Remodel Gloversville, Bath Remodel Johnstown, Bath Remodel Broadalbin, Bath Remodel Mayfield, and to 518 Bath Remodel Fulton County. Get in touch now.